---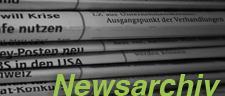 2015
| | | | | | |
| --- | --- | --- | --- | --- | --- |
| Jan | Feb | Mar | Apr | May | Jun |
| Jul | Aug | Sep | Oct | Nov | Dec |
---
Newsarchiv: News
Jahr 2015
Treffen der PromovierendenInitiative am 24.2.
Die nächste Beratung der Promovierenden-Initiative Halle findet am 24. Februar statt. Beginn ist 19 Uhr im Besprechungsraum des Stura (Universitätsplatz 7).
Jahr 2014
Excursion Quedlinburg, Dec 06
Dear all,
on Dec 06 we`ll be travelling to the UNESCO town of Quedlinburg. We have arranged a guided city tour and we`ll be visiting the famous and renowned Christmas market. The fee is 5 Euro per person. We`ll be heading off from Halle Central station at around noon (I`ll be announcing a particular time during next week). If you are interested in joining this excursion, please register via contactus Attention: This time you can only join after having paid by money transfer to our account as detailed below:
Payment account name:MLU Halle-Wittenberg
Payment account number (IBAN): DE05 8100 0000 0080 0015 24
Payment bank code (BIC): MARKDEF1810
Payment bank name: Deutsche Bank
Payment use: R02021226, Eigenb. Exkursion Dec14, [Your Name]
Thanks and hope seeing you then!
Peter Grüttner
Ausschreibung Koordinator/in für das PhD Network
Liebe Promovierende,
das International Office sucht zum 01. Juli 2014 für die Koordination des drittmittelfinanzierten Projektes "PhD Network" eine wissenschaftliche Hilfskraft (w/m) mit Hochschulabschluss.
Der zeitliche Umfang umfasst max. 55 Stunden pro Monat, zunächst für 6 Monate, mit der Option der Verlängerung. Die Vergütung richtet sich nach den an der MLU üblichen Stundensätzen für wissenschaftliche Hilfskräfte. Das PhD Network ist ein Betreuungsprogramm für ausländische Promovierende und Postdoktoranden an der MLU.
Bewerbungsschluss ist der 10. Juni 2014.
Online survey amongst PhD students 2014
Dear doctoral candidates,
The Vice-Rectorate for Research and Junior Scientists will conduct its first extensive online survey amongst the doctoral candidates at Martin Luther University Halle-Wittenberg until April 27. The survey will be on the framework conditions of your doctoral studies. We aim to reach everyone who is aspiring for a doctorate at MLU, no matter where they do their research.
As Vice-President in charge I would kindly ask you to take some time and to participate in the survey. You will help us to structure our work in order to give you more purposeful and effective support.
Taking part in the survey is voluntary, your anonymity is guaranteed.
With many thanks, and kind regards,
Prof. Dr. Gesine Foljanty-Jost
Information Meeting of German Language Courses on April 9
Dear PhD students, postdocs and partners,
In the upcoming summer term, we would like to invite you again to join our German language courses. General information, detailed descriptions of the different course levels and the registration form can be found to download at http://www.ingra.uni-halle.de/phd_network/deutschkurse/?lang=en. If you are interested in joining, please download and fill in the registration form, and send it back to us (via email, fax, or postal service).
We would like to invite all interested German learners (and also the ones who have already taken part before in one of our courses) to participate in our information meeting, where you will have the opportunity to talk to the German teachers, and select the most adequate course level.
Information Meeting of German Language Courses
Date: Wednesday, April 9, 2014
Time: 6-7 pm
Venue: Melanchthonianum, Lecture hall 18 (XVIII), Universitätsplatz 8-9, Halle (Saale)
In case of questions, please don`t hesitate to contact us. We are looking forward to your participation!
With best regards,
Tim Atkins, and the German teachers of the PhD Network
Jahr 2013
Doctoral lectures on December 5
Dear Phd students,
The PhD Student Initiative Halle invites you to an interdisciplinary talk for PhD students. The event will take place on 5th December 2013, 6pm, Dozentenbibliothek Thomasianum (Universitätsplatz 10a).
These presentations will be followed by an interdisciplinary discussion. Afterwards, there will be time to have a snack and to exchange experiences, to get to know the PhD student initiative ans just have a nice chat with other PhD students.
We are looking forward to welcoming PhD students from all fields.
Please note that the event language will be German. However, if you are interested in such an event held in English, please contact us.
C. Rosendahl
Summer School of ScienceCampus Halle - Plant-based bioeconomy
For the first time the ScienceCampus Halle – Plant-based Bioeconomy organizes an international summer school for graduate students in the field natural- and economics sciences. The summer school takes place from the 16 to 25 September 2013.
Public office hour of the Vice-President for Research and Junior Scientists at September 10
Prof. Foljanty-Jost, Vice-President for Research and Junior Scientists, will hold her next office hour for PhD students at September 10, 2013.
Main subject: Doctoral regulations at Martin Luther University
Start: 4 p.m.
Venue: Hallischer Saal (Burse zur Tulpe), Universitätsring 5
You are cordially invited to participate in the office hour!
Teaching and Research Assistantships in the Winter Term 2013/14
In the winter term, MLU once again awards Teaching (TA) and Research Assistantships (RA) to foreign PhD students of the University. The deadline for application is on August 23, 2013.
Next PhD-Stammtisch on August 7
This open meeting invites all PhD students and postdocs from here and abroad to one of the bars and pubs in Halle`s inner city. In an informal, relaxed setting you can share your experience on what it is like to be an academic in Halle and get to know your colleagues from around the world. The PhD Stammtisch meets usually on the first Wednesday of each month at 8 pm at different places.
Next PhD-Stammtisch: Wednesday, August 7, 2013: Marie-Hedwig Bootsschenke, Riveufer 11, 06114 Halle
3rd PhD Student Day on July 16
The PhD Student Initiative Halle and the International Graduate Academy InGrA would like to invite you to the third PhD Student Day on the 16th of July. We are happy to present the following program:
"A dream career in academic life - paths to PhD" is the topic of this afternoon, which will be introduced by Dr Anke Burkhardt (HoF Halle-Wittenberg) who will present the Bundesbericht Wissenschaftlicher Nachwuchs 2013 (Federal Report on Young Academics 2013).
Hereafter, there will be a panel discussion about the different ways of Doctoral Candidates to get the PhD.
Following the panel discussion, the Vice-Rector for Research and Young Academics, Prof. Foljanty-Jost, will answering your questions about doing a PhD project at MLU.
Afterwards we would like to invite you to some snacks and dialogue with other PhD students.
PhD Canoe Tour and Summer Party with Barbecue on July 13
Dear PhD students, postdocs and partners!
Already for the fifth year in a row, we would like to invite you to join our canoe tour and summer party!

Together we will discover the beauty of the river Saale and its shores in a Canadian canoe. We will start our tour in Halle and paddle our way to Wettin (ca. 20 km). Previous canoe experience is not a pre-requisite. Afterwards we will celebrate the PhD Summer Party with a barbecue and colourful international buffet at the Peißnitzhaus. This year, the band `Suit Up` will play for us and set the groove (www.suitup-band.de). Your families and friends are also most welcome to join us!
Canoe tour: 11 am at the bridge on Peißnitz right next to the Ziegelwiese, Halle (Saale)
Participation fee: 25 € per person
Summer party: 6 pm at the Peißnitzhaus, Peißnitzinsel, Halle (Saale)
Participation fee: 5 € per person + contribution to the buffet
If you are interested in joining, please register at www.contactus.uni-halle.de by July 5, 2013 at the latest. In case of further questions, please don´t hesitate to contact PHD.Network@ingra.uni-halle.de.
Regine Brandt, Elli Mack, and the PhD Network Team
---
---