---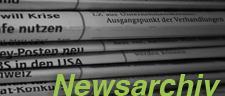 2015
| | | | | | |
| --- | --- | --- | --- | --- | --- |
| Jan | Feb | Mar | Apr | May | Jun |
| Jul | Aug | Sep | Oct | Nov | Dec |
---
Newsarchiv: News
Jahr 2013
Improving the situation for PhD students
On occasion of the 1st PhD students day at MLU, the Vice-President for the Promotion of Science, Prof. Foljanty-Jost, offered her first consultation hour for PhD students. (Report in German only.)
Jahr 2012
PhD Christmas Party on December 13
Dear PhD students and Post-Docs!
We would like to get together in the spirit of Christmas, and it is our pleasure to invite you, your colleagues and partners to join in our PhD Christmas Party!
Date: Thursday, December 13, 2012 at 7.45 p.m.
Venue: Mensacafé "Burse zur Tulpe", Universitätsring 5, Halle (Saale)
Beside tasty food, hot wine punch and other drinks, the participants of our German courses will present a small programme. Furthermore, international music will invite us to celebrate and dance!
If you are interested in joining, please register at www.contactus.uni-halle.de by December 11, 2012 for the latest. Participation is free of charge.
Your PhD Network Team
Trip to Nuremberg on December 8
Dear PhD students, postdocs and partners,
in December, we would like to welcome you to join in our day-trip to the Bavarian city of Nuremberg (Nürnberg). In winter time, its main attraction is the well-known Christmas market, which is called the "Christkindlesmarkt". It is one of the largest in Germany, as it attracts more than 2 million visitors per year. At 12 am we will start a sightseeing-tour through the city center (1.5 hours) in order to get to know about Christmas traditions and regional food. In a traditional restaurant, we will then taste the typical local food (lunch is not included in the participation fee). We will conclude our stay in Nuremberg with enough free-time for experiencing the market and the city center on our own. We will be back in Halle at approximately 11 pm.
Meeting time: 6.30 am
Meeting point: Exit Ernst-Kamieth Straße, Main Train
Station (Hauptbahnhof) in Halle (Saale)
Participation fee: 20 € per person
If you are interested in joining, please register at www.contactus.uni-halle.de by December 3, 2012. Further information please see at http://www.christkindlesmarkt.de/en/ .
Elena Trawkina, Thomas Fritzsche and Regine Brandt
PhD Stammtisch on December 5
Dear PhD students and Postdocs!
Before our Christmas party we would like to invite you as well to get together at our PhD-Stammtisch next Wednesday!
When? December 5, 2012 (Wednesday) at 8 pm
Where? Spielehaus e.V., Franckeplatz 1/Haus 32, Halle (Saale)
Regine Brandt, and the PhD Network Team
Panel discussion on November 22
Dear PhD students!
"Resolve our status - ensure participation!"
The PhD student initiative, ProInit Halle, will be hosting a panel discussion following the above motto on
Thursday the 22nd of November, 5-8 pm at
Lecture Hall XIV a/b Löwengebäude / university main square Halle
PhD students at universities are a highly disparate group: some are employees of their institute, some receive scholarships, others are entirely free. They are a group without status, diverse yet without representation at the university. The law governing university education does not define the status of a PhD course nor its begin.
PhD students and representatives from the universities of Magdeburg, Jena, Leipzig, andHalle will discuss (pragmatic) solutions to this problem on the panel. We encourage PhD students of all faculties to join us and meet students of the different universities at the event.
Invited speakers are:
* Dr. Gunda Huskobla, Graduierten-Akademie Jena
* Dipl.-Biol. Alexander Schwarzkopf, Doktorandenrat Jena
* Barbara Witter, M.A., Graduate School Magdeburg
* Julia Gumula, M.A., Doktorandin Magdeburg
* Patrick Pfeil, M.A., ProRat Leipzig
* Dr. Dr. Klaus-Peter Meinicke, International Graduate Academy Halle
* Frank Ursin, M.A., Promovierenden-Initiative Halle
Host: Jens Gillessen, M.A. Halle
Following the panel discussion, snacks for an evening of networking will be served.
We are looking forward to seeing you.
Frank Ursin, M.A., speaker of the PhD initiative, ProInit Halle
promovierendeninitiative.halle@googlemail.com
Excursion to the "Stickstoffwerke Piesteritz on November 16
The next excursion will take us to the "Stickstoffwerke Piesteritz" located in Lutherstadt Wittenberg. As the largest producer of urea and ammonia in Germany, their product portfolio covers a wide range of specialities for agrochemistry and industrial chemistry. During our visit, we will learn about the history and structure of the company, and we are invited to visit the places of production (in English!). The guided tour will close with having lunch together. We will be back in Halle at about 3 pm. Participation is free of costs!
Meeting time 7.45 am at Universitätsplatz Halle (close to barrier/mensacafé Tulpe)
If you are interested in joining, please register at http://www.contactus.uni-halle.de by November 12, 2012. Further information please see at http://www.skwp.de/english.htm . In case of further questions, please contact PHD.Network@ingra.uni-halle.de.
Sponsorship of Postdoctoral Researchers and Junior Professors -
A Fellowship Program of the Daimler and Benz Foundation
This program is addressed to young postdoctoral scientists in Germany, who are in the early phase of their postgraduate research. The program is, in the sense of the foundation's statutes, open for all scientific disciplines and subject areas. Prerequisites are an own research project and an affiliation with a scientific institution.
Applications have to be complete, and must be received by the foundation on November 2nd, 2012 at the latest.
PhD Stammtisch on November 7
Dear PhD students and Postdocs!
On November 7 we will get together again at our PhD-Stammtisch, and we would like to invite you to join us!
November 7, 2012 (Wednesday) at 8 pm
Altes Postamt, Bernburgerstr. 25a, Halle (Saale)
Regine Brandt, and the PhD Network Team
New German Language Courses - Information Meeting on October 9
Dear PhD students, Postdocs and partners,
In the upcoming winter term, we will invite you again to join our German language courses (start: October 10, 2012). General information, detailed descriptions of the different course levels, and the registration form to download can be found at
http://www.ingra.uni-halle.de/phd_network/deutschkurse/.
If you are interested in joining, please download and fill in the registration form, and send it back to us (by email, fax, or postal service) by October 8, 2012.
We ask all interested German learners (also the ones who have already taken part before in one of our courses) to participate in our information meeting, where you will have the opportunity to talk to the German teachers, and select the most adequate course level:
Date: Tuesday, October 9, 2012
Time: 6-7 pm
Venue: Melanchthonianum, Universitätsplatz 8-9, Halle (Saale)
PhD-Stammtisch on October, 10
Dear PhD students and Postdocs!
On October, 10 we will meet us again at our PhD-Stammtisch - this time together with international students! - and we are looking forward to interesting conversation, delicious cocktails and lots of fun with many people. Please note that the PhD-Stammtisch will already start at 7.30 pm in Enchilada, Universitätsring 6, Halle (Saale) due to "Happy Hour" (cocktails available for half the price until 8 pm).
Regine Brandt, and the PhD Network Team
Research in Europe - Information event for young researchers in Magdeburg on September 25
The Otto-von-Guericke University together with the European Liasion Office of the German Research Organisations (KoWi) hereby invites young researchers to the information event "Forschen in Europa - Research in Europe", which presents national and european research funding possibilities.
Funding oragnisations will introduce their institutions, programs and application processes in two sections; one for PhD students and one for Postdocs. Students who are close to making their degree are also welcome to the event. All organisations will be present during the whole day and will answer questions on their programs, thus covering the high demand for information on individual career plans in research.
Teaching and Research Assistantships for international PhD Students in the Winter Term 2012/13
In the winter term 2012/13, MLU awards again Teaching (TA) and Research Assistantships (RA) to international PhD students of the University.
PhD supervisors can apply for an assistantship for up to 3 months (from October to December 2012) and for a sum of 300 € per month. Applications have to be submitted to the International Office at the MLU. Applications for renewal are also possible. We only accept applications of foreign PhD students (no German).
The deadline for application is on September 7, 2012.
---
---