---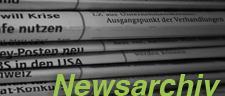 2015
| | | | | | |
| --- | --- | --- | --- | --- | --- |
| Jan | Feb | Mar | Apr | May | Jun |
| Jul | Aug | Sep | Oct | Nov | Dec |
---
Newsarchiv: News
Jahr 2011
New statute for InGrA
On occassion of the session on December 8, the Academic Senate accepted the new statute of the Internatioanl Graduate Academy as well as a new framework for PhD programs at Martin Luther University. Further information coming soon after publishing the documents in the Official Journal of the University.
Jahr 2010
PhDGermany - The Platform for Doctoral Positions and Research Opportunities in Germany
Would you like to do a PhD in Germany? German higher education and research institutions are constantly on the lookout for qualified international doctoral candidates. In the DAAD database, you will find PhD offers specifically for foreign applicants.
Once you have found a doctorate matching your interests, you can directly apply via the DAAD Portal.
Program for advanced training in the second half-year
Within the program of advanced training for the second half-year, there are a lot of events addressed especially to Ph.D. students, such as "Scientific work and project management", "English for Academic Settings", "Teaching successfully".
PhD Christmas Party on December 9
The white snowy scenery as well as the candles and flavours of the city are announcing Christmas time. Using this nice atmosphere as a frame for a happy get-together, it is our pleasure to invite you to our PhD Christmas Party!
Date: Thursday, December 9, 2010 at 7.45 p.m.
Venue: Mensa "Burse zur Tulpe", Universitätsring 5, Halle (Saale)
Beside tasty food, hot wine punch and other drinks, a colourful programme will be presented by the participants of the German courses. Furthermore, a lot of music will invite us for celebrating and dancing. We would be pleased to welcome you on this evening and wish you a wonderful Christmas season.
Your International Office Team
P.S.: Please note that the Christmas Party will already take place one day earlier than announced in the event calendar of the PhD-Network.
Stammtisch for PhD students and Post-Docs on December, 1
You are kindly invited to the next PhD-Stammtisch.
Date: Wednesday, December 1, 2010
Time: 8 p.m.
Venue: Café Nöö, Große Klausstraße 11, Halle (Saale)
Intercultural Seminar on December, 3-5
For the second time, the International Office invites German and international PhD students to take part in an intercultural seminar. On the basis of simulations from cross-cultural trainings along with moderated peer consulting, participants will have the opportunity to meet their colleagues and exchange their impressions and perceptions as well as aims and expectations with regard to their (post)doctoral career. More information to the weekend-course you find in the flyer.
Venue: Youth hostel Dessau
If you like to participate, please register until November 26, 2010 in the International Office (opening hours: Tuesday 10-12 a.m., 1-5 p.m., Thursday 10-12 a.m.) or in the PhD German courses. Please fill in the registration form and pay the participation fee of 20 €.
PhD nework: Trip to Erfurt on November 27
On November 27, 2010 the PhD Network of the International Office MLU provides an excursion to Erfurt for international PhDs and Post Docs as well as for their families and friends.
Erfurt - the city of towers, flowers, teaching and science! Together we will explore the capital of Thuringia on a trip with the historic tramway. The Erfurt electric tramway, which has been making its way tirelessly around the city since 1894, has a special place in the hearts of Erfurt's citizens. It seems to represent some aspects of the city itself: it just keeps on going, even through hard times; there is something metropolitan about it, only more relaxed and it is always open to new challenges. After lunch-time there will be enough time to visit the Erfurt Christmas market.
Trip to Erfurt on November 27, 2010 – Program:
7:45 - 8:00 a.m. Meeting at the Reisezentrum close to the main entrance of the main train station (Hauptbahnhof) of Halle
10:00 a.m. Arrival in Erfurt
10:30 – 12:30 a.m. Guided citytour through Erfurt with the historic tramway (English)
1:00 - 2:00 p.m. Lunch
From 2:00 p.m. Visit of the christmasmarket (individually)
5:30 p.m. Return to Halle
7:37 p.m. Arrival in Halle Hauptbahnhof
Fee: 12 € per Person (incl. trainticket and guided city tour)
Registration via email until November 22, 2010.
PhD-Stammtisch on November 3rd
The next PhD-Stammtisch will be held on Wednesday, November 3rd, 8 p.m.
Venue: Café "Zimmer Frei", Kohlschütterstraße 9, Halle (Saale). The café is close to the tram stations "Hegelstraße" (tram 3, 12, 95) and "Adolfstraße" (tram 6).
Invitation of the PhD network to an Autumn hike along the river Saale
We are looking forward to our first event of this winter semester! On a hopefully sunny autumn day, we would like to explore the closer surroundings of Halle. First, we want to walk along the river Saale. Then, our route will lead us through the nature reserve "Franzigmark" and "Brachwitzer Alps". After crossing the river Saale by ferry, we will pass the "Stony Virgin". There, we want to have a small barbecue. Afterwards, we will cross the "Dölauer Moor" and finally take the suburban train which will take us back to the main station of Halle.
Autumn hike along the river Saale
Date: Saturday, October 23, 2010
Meeting place: Statue of Händel at Marktplatz in Halle (Saale)
Time: 9 a.m.
Return time: ca. 4 p.m. Fee per person: 5,- € for barbecue (+ 3,- € for transportation, if you do not have a semester ticket)
Registration: until Wednesday, October 20, 2010
We strongly recommend you taking along good walking shoes and weatherproof clothes, refreshments and some snacks. If you are matriculated as a PhD student at the MLU, please bring your students identity card with you. And of course, your friends, colleagues and partners are also invited to join us!
Ph.D. Program Participation – the purpose of nursing and health care. Nursing, therapy, health sciences and health-related research
During the session on July 14, the Academic Senate accepted the establishment of the Ph.D. course "
Participation – the purpose of nursing and health care. Nursing, therapy, health sciences and health-related research". The speaker is Prof. Dr. Johann Behrens.
Ph.D. program Languages – Texts – Society. Interpreting Asia and Europe
On July 14, the Academic Senate also accepted the establishment of the Ph.D. program "Languages – Texts – Society. Interpreting Asia and Europe". The speaker is Prof. Dr. Ralf Elger.
Application for cluster of excellence "Transfer, Translation, and Transformation: The Force of Enlightenment and the Dynamics of Modernity.
In the journal scientia halensis (p.32) Prof.Matthias Kaufmann, spokesperson for the Graduate School "Society and Culture in Motion", explains the background of the common application with the University Jena.
---
---