---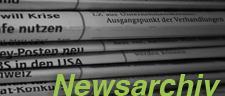 2015
| | | | | | |
| --- | --- | --- | --- | --- | --- |
| Jan | Feb | Mar | Apr | May | Jun |
| Jul | Aug | Sep | Oct | Nov | Dec |
---
Newsarchiv: News
Jahr 2013
PhD-Stammtisch on July 3
Dear PhD students, postdocs and partners!
Would you like to join us in our next PhD-Stammtisch? Then, please feel invited to come by.
When? July 3, 2013 (Wednesday) at 8 pm
Where? Der Fritzengarten (Biergarten), Am Jägerplatz 14, Halle (Saale)
With best wishes,
Regine Brandt, and the PhD Network Team
Tagung "Kitsch. Vom Nutzen der Nicht-Kunst" vom 24. bis 26. Juni
Das Fachgebiet Kunst-, Design- und Architekturgeschichte Burg Giebichenstein Kunsthochschule Halle und das Fachgebiet Neuere und neueste deutsche Literaturwissenschaft, Arbeitsstelle Massenphänomene (Promotionsstudiengang Sprache-Literatur-Gesellschaft) der Martin-Luther-Universität Halle-Wittenberg richten gemeinsam die Tagung KITSCH. VOM NUTZEN DER NICHT-KUNST aus. Sie findet vom 24. bis 26. Juni 2013 im Volkspark, Burg Giebichenstein Kunsthochschule Halle, Schleifweg 8a, 06114 Halle (Saale) statt.
PhD-Baby-Stammtisch on June 19
Dear colleagues,
we would like to meet us in a PhD-Baby-Stammtisch soon! It has the objective of gathering international PhD students, postdocs, their partners and friends with babies and children in order to spend a couple of hours, possibly once a month, all together.
'This idea came to my mind because I realized, since I have my wonderful daughter, that I can't join anymore events organized by the PhD Network. Those who have small children know that it is almost impossible to spend time outside or in a café with them without any small playground, and generally after 6 p.m. it's not recommendable.
The first PhD-Baby-Stammtisch will be held at Spielplatz an der Pauluskirche (Willy-Lohmann-Straße 7) on Wednesday, June 19, 2013 at 3:30 pm.
We hope to meet many of you there!
Federica Fedeli, Eva Kowollik and Regine Brandt
Course on Life/Work planning on June 7 is cancelled
Due to the flooding situtation, the cours on Life/Work Planning on June 7 must be cancelled.
PhD-Stammtisch on June 5
Dear PhD students and Postdocs!
We would like to invite you all to join in our next PhD-Stammtisch!
When? June 5, 2013 (Wednesday) at 8 pm
Where? Kafé Kaju, Große Steinstraße 25, Halle (Salle)
Regine Brandt and the PhD Network Team
Science meets Companies am 16. Mai
In diesem Jahr findet am 16. Mai von 10 - 16 Uhr im Biozentrum am Weinbergcampus zum siebten Mal die von der Studentischen Förderinitiative der Naturwissenschaften (SFI) e.V. organisierte Firmenkontaktmesse für Agrar-, Ernährungs- und Naturwissenschaften, die sciencemeetscompanies, statt, um Studierenden und vor allem auch Promovierenden eine persönliche Kontaktaufnahme mit potentiellen Arbeitgebern zu ermöglichen.
Exkursion to Buchenwald/Weimar and Seminar "A city and a camp in Nazi time: How to get an access to the neighbourhood of Weimar and Buchenwald?" , May 9-10, 2013
We would like to invite you to explore with us the historical site and memorial place of the former concentration camp "Buchenwald" on May 9, 2013 ("Christi Himmelfahrt", holiday in Saxony-Anhalt). Based on this case example, we want to reflect and discuss about how to cope now with the holocaust. The seminar will be held in English by a specialist of the foundation "Memorial sites Buchenwald and Mittelbau-Dora". On May 10, we will pass a day in Weimar city, where you may join in a walk along the cultural sites.
PhD-Stammtisch on May 8
Dear PhD students, postdocs and partners!
Would you like to join us (again) in our PhD-Stammtisch tomorrow? Then, feel warmly invited to stay there for a while! When? May 8, 2013 (Wednesday) at 8 pm
Where? Miller`s, Dorotheenstraße 12, Halle (Saale)
Regine Brandt, and the PhD Network Team
Language Tandem Program
Participation in our program is free. The tandem events are held in German and English. The first meeting is on April 11, 2013.
PhD Student Initiative Halle
The PhD Student Initiative Halle is a collaborative network of doctoral candidates at Martin Luther University Halle-Wittenberg (MLU). We are a group of young scholars from the humanities, the natural and the engineering sciences, whose dissertation work is carried out in a variety of ways, ranging from individually supervised projects to structured and non-structured post-graduate programs.
Guided tour through the Franckesche Stiftungen on April 20
We warmly invite you for a 2-hours guided tour through the Francke`s Foundation in Halle. It was founded as a pietistic social and educational institution by August Hermann Francke in 1695. Within 30 years after its foundation it developed into a unique scholar establishment with a number of schools, a print shop, a bookshop, a pharmacy, handicraft shops, gardens, a hospital as wells as academic institutions. The tour through the Francke's Foundation will show us its history and presence.
Call for Abstracts - Deadline April 5 (in German only)
Den Promovierenden der MLU will die Promovierenden-Initiative Halle die Gelegenheit bieten, ihr Promotionsthema einem interdisziplinären Publikum vorzustellen: am Donnerstag, den 23.05. um 18.15 Uhr. Potenzielle Referentinnen und Referenten werden um Kurzbewerbungen in Form eines Abstracts gebeten. Einsendeschluss: 05. April.
---
---