---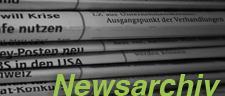 2015
| | | | | | |
| --- | --- | --- | --- | --- | --- |
| Jan | Feb | Mar | Apr | May | Jun |
| Jul | Aug | Sep | Oct | Nov | Dec |
---
Newsarchiv: News
Jahr 2013
Information Meeting of German Language Courses on April 9
In the upcoming summer term, we would like to invite you again to join in our German language courses (start: April 10, 2013).
PhD-Stammtisch | Internationaler Stammtisch on April 10
Dear PhD students and Postdocs!
On April 10, we will meet us again at our PhD-Stammtisch - this time together with international students - and we are looking forward to a large group of people, interesting conversation and lots of fun!
When? April 10, 2013 (Wednesday) at 8 pm
Where? Goldene Rose, Rannische Str. 19, Halle (Saale)
Regine Brandt, and the PhD Network Team
Information seminar on Marie Curie-Fellowships on April 4
These fellowships are open to EU and Associated State researchers of all ages with at least four years` professional experience or a doctorate degree. The purpose is to give them the financial means to undertake advanced training through research or to acquire complementary skills at a European organisation most suited to their professional needs. This will give researchers the final boost they need to reach professional independence. Before applying for funding, researchers must find a research team in an EU or Associated State willing to take them on for a one- to two-year stay.
If you are interested in an individual consulting (in English is possible), please contact vk@kowi.de before.
Teaching and Research Assistantships in the Summer Term 2013
In the summer term, MLU awards again Teaching (TA) and Research Assistantships (RA) to foreign PhD students of the University.
The deadline for application is on March 11, 2013.
PhD-Stammtisch on March 6
Dear PhD students and postdocs!
Would you like to join us in our next PhD-Stammtisch? Then, feel invited to drop in for a while!
When? March 6, 2013 (Wednesday) at 8 pm
Where? Objekt 5, Seebener Str. 5, Halle (Saale)
Regine Brandt, and the PhD Network Team
Ausschreibung Deutscher Studienpreis 2013
Bundestagspräsident Norbert Lammert hat als Schirmherr den Wettbewerb um den Deutschen Studienpreis 2013 eröffnet. Zeitgemäße Mobilitätskonzepte, innovative Unterrichtsmethoden, eine neue Krebstherapie – Promovierende arbeiten an vielen Themen, die für unsere Gesellschaft von Bedeutung sind. Die wichtigsten Dissertationen des Jahres zeichnet die Körber-Stiftung mit dem Deutschen Studienpreis aus. Am aktuellen Wettbewerb kann teilnehmen, wer seine Promotion im Jahr 2012 mit herausragendem Ergebnis abschließt und Forschungsergebnisse vorweisen kann, die von besonderer gesellschaftlicher Relevanz sind. Der Deutsche Studienpreis ist eine der höchstdotierten Auszeichnungen für Nachwuchswissenschaftler in Deutschland: Die Spitzenpreisträger in den Sektionen Natur- und Technikwissenschaften, Sozialwissenschaften und Geisteswissenschaften erhalten je 30.000 Euro. Einsendeschluss ist der 1. März 2013
Language Tandem Program in the winter semester
A language tandem consists of two people who come from different language and cultural areas. They help each other with communication in real life situations, the language itself and to better understand the life and culture of each other. Within our program, we do not only offer the opportunity to find a tandem partner. We also support the tandem teams with three further meetings during the course of the semester. Participation in our program is free. The tandem events are held in German and English.
Ballet "The Phantom of the Opera" on January 27
Dear PhD students, postdocs and partners!
"Strange things are happening in the Paris opera. Therefore, rumors of a mysterious distorted man who lives in the catacombs begin to spread. However, nobody has seen this phantom up to now..." In his new ballet "The Phantom of the Opera", Ralf Rossa connects the mystery with the beauty and the certainty with the astonishing, and he will definitely provide us an exciting event. We warmly invite you to join us!
When? Sunday, January 27, 2013 at 2.30 pm
Where? Opera Halle, Universitätsring 24, Halle (Saale)
Participation fee? 7,50 € (reduced, student ID required) | 12,- € (normal)
If you are interested in joining, please register at http:www.contactus.uni-halle.de by January 14, 2013 at the latest. Further information please see at http://www.kulturinsel-halle.de/ . In case of further questions, just contact PHD.Network@ingra.uni-halle.de.
Regine Brandt and Gesine Quinque
Faculty of Philosophy III: 1st Day of Research on January 23, 2013
Under the motto "Science as a profession?!" the Faculty of Philosophy III will be held its first day of research on January 23, 2013.
PhD-Stammtisch on January 9
Dear PhD students and Post Docs!
We wish you all the best, good luck, health, joy and success in the New Year 2013. And we would be very glad to meet you again in our PhD-Stammtisch, which will take place in the "Brauhaus".
When? January 9, 2013 (Wednesday) at 8 pm
Where? Hallesches Brauhaus, Große Nikolaistraße 2, Halle (Saale)
Regine Brandt and the PhD Network Team
Mentoring-Programm für Nachwuchswissenschaftlerinnen
Die Martin-Luther-Universität bietet ab dem Wintersemester 2012/13 für voraussichtlich drei Semester ein Mentoring-Programm für Nachwuchswissenschaftlerinnen an. Es ist im Gleichstellungsbüro angesiedelt. Promovendinnen, Habilitandinnen und Junior-Professorinnen aller Fakultäten können sich ab jetzt bewerben. Voraussetzung ist, dass sie mit einer Haushaltsstelle an der Universität beschäftigt sind. Abgabetermin ist spätestens der 15. Juli 2012.
Language Tandem Program
Dear students, PhD students, Post-docs, and partners!
We warmly invite you to participate in our Language Tandem Program, which will start this summer term 2012.
A language tandem consists of two people who come from different language and cultural areas. They help each other with communication in real life situations, the language itself and to better understand the life and culture of each other. Within our program, we do not only offer the opportunity to find a tandem partner. We also support the tandem teams with three further meetings during the course of the semester. Participation in our program is free. The tandem events are held in German and English. Further information on application and events can be found in our flyer.
Elli Mack, Christiane Heß, Gritt Eisenkopf und Regine Brandt
International Office and PhD Network of MLU
---
---